An easy to understand guide on what Safemoon tokens are and how to sell Safemoon on Trust Wallet.
Trust Wallet is a popular app that you can use to hold your cryptocurrencies. Whether you use an Android or iOS smartphone, you can use Trust Wallet to hold your digital assets securely. It provides a decentralized environment allowing you to keep peace of mind as you continue investing in tokens and coins.
If you've bought a Safemoon coin on PancakeSwap Exchange, you must be looking forward to transferring it into your Trust Wallet. Or maybe you just want to figure out how to sell Safemoon on Trust Wallet. Either way, read on as I share steps on how to do it.
What exactly are Safemoon tokens?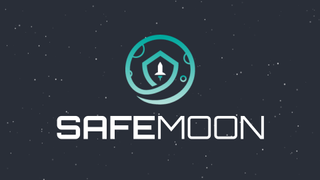 Before getting into how to sell Safemoon, here's a little bit on what it is.
Safemoon is a crypto token, which is based on the Binance Smart Chain technology. You can trade it and sell the token when it reaches a peak – to secure profits. Due to the high volatility of Safemoon tokens, often, people end up with securing outstanding returns by selling it.
It is, however, important to keep in mind that it is not possible to directly sell Safemoon on a decentralized exchange, including Trust Wallet. But the job gets done with alternative methods, let's move on to what they are.
How to sell Safemoon
If you want to withdraw Safemoon tokens, you will need to get to a cryptocurrency exchange. I recommend you to create an account on Binance as Safemoon is based on the Binance blockchain. Along with the help of Binance it will become possible for you to convert Safemoon tokens to Binance coins.
Step 1 – Visit Trust Wallet
To start with, open the main page of Trust Wallet. There you will see a Safemoon address. You should have a clear look at the amount of Safemoon you have in the wallet before you decide to proceed to the next step.
Step 2 – Open Pancake Swap on Trust Wallet
The next step is to open Pancake Swap on Trust Wallet. You have all the freedom to use any other exchange. However, I strongly recommend you use Pancake Swap for purchasing Safemoon.
⚡️ Explore: How to build a decentralized website on the Ethereum Blockchain
Step 3 – Swap Safemoon and get BNB
When you are in Pancake Swap, you will need to click on the BNB (Binance Coin) Symbol. After that, you can search for Safemoon within the search bar. Then pick the amount of Safemoon you wish to swap.
Upon selecting the amount, you will notice a confirmation screen. This will provide you a clear idea about the BNB network fee that you have to pay.
You should proceed to click on the aquamarine icon which you'll be able to locate next to the clock symbol. Then, finally, you can confirm swap.
Step 4 – Convert Smart Chain to BNB Binance Chain
Now you will have converted Safemoon into BNB and it will be on the Binance Smart Chain. Hence, you will need to get to the main menu of Trust Wallet and select BNB. After that, you may click on the button named "Swap to Binance Chain". Then finish the operation and click on confirm page to proceed to the next step.
Once you do this, you can exchange BNB to an externally located wallet address.
⚡️ Read more: How to short on Binance
Step 5 – Send BNB to the Binance account
To proceed with selling Safemoon, you should make sure to send all converted BNB to Binance. We encourage you to select Binance over another crypto exchange because Binance Coin is the native coin of Binance exchange.
You will need to proceed with withdrawing your money from Trust Wallet into the Bank account. This is a step that you cannot ignore to proceed. It is possible for you to locate the BNB Memo Number Wallet in the Binance account. Then you should get hold of the address of the recipient, and then send BNB from your Trust Wallet into Binance wallet.
Step 6 – Selling BNB for Fiat currency
Now you will come to the last step of how to sell Safemoon on Trust Wallet. This is where you should enter credentials and log into the Binance account. After that, you may proceed to Withdraw tab.
You will need to sell all BNB you have in the Binance account to USD. Then you may think about converting that to any other currency of your preference. You can go to the "Buy Crypto" tab and then pick the trading pair as "USB/BNB".
⛽ Check it out: How to set gas fees on MetaMask wallet – 2022 Guide
Binance provides you the opportunity to proceed with using any payment method to initiate the withdrawal. Therefore, you may configure your credit card details or bank account before you proceed.
Step 7 – Withdrawing money to the bank account
By now, you'll have successfully converted Binance Coin (BNB) to United States Dollars. So you can withdraw money if you like. This is where you will need to click on the "Fiat and Spot" menu on your Binance account.
You will only be able to proceed with this step after selling the BNB you have into USD. However, it doesn't have to be USD and you may even think about converting to any other currency.
To initiate withdrawal, you must also ensure that your Binance account is verified. It not, you will have to go through the Binance account verification process.
Final words
Now you know how to sell Safemoon on Trust Wallet. To recap, you should initially swap the Safemoon tokens you have with BNB. Then you should send BNB to a Binance account, after which you can initiate a withdrawal from the Binance account. Upon completing these steps, you can expect money to come to your bank account or credit card. Follow these steps and you can end up with getting the job done.
---
If you have any questions, join the MetaSchool Discord Server and ask our growing community anything.
👋🏼 Also, we've got some great web3 learning projects (a good mix of practical and theory) for no extra charge. Give them a go!
✨ Make your own Solana token in just 10 mins
✨ Build your own web3 Twitter dApp with Solidity
✨ Create NFTs using different token standards
✨ Create a Horoscope Web3 NFT Application